I'm the author of Dancing Feat (and others besides)
My best known book is probably Dancing Feat, about how I faced up to my dance fears by prancing around Colombia, learning folkloric and urban dances alike.
I've also written a couple of indie guidebooks, and I've got a bunch of other things in my special book-shaped pipeline.
And I'm also a copywriter
Not a copyrighter, which is something else entirely. And not a typewriter, as this image might suggest.
I write text for companies' marketing campaigns. In other words, you can hire me to spray fanciful waffle all over your website / blog / cereal box.
My copywriting website is under construction, but if you'd like to know more then contact me.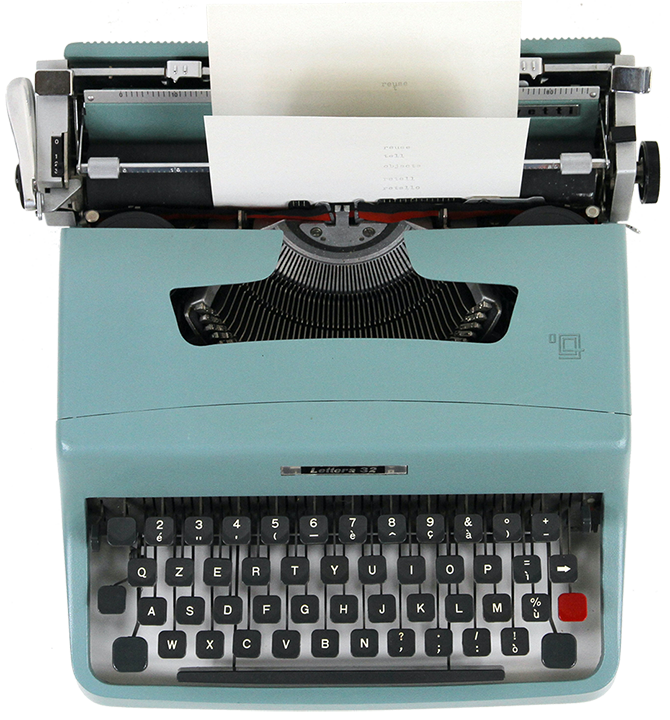 Oh, and I do podcasts, public speaking and that kind of thing, too
Here I am bothering the good people of Wrocław at a TEDx event
I was the host at TEDxWroclaw for a while, before quitting and giving a talk of my own on how you can use narrative to turn a trip into an adventure.