If it isn't my audiovisual portfolio!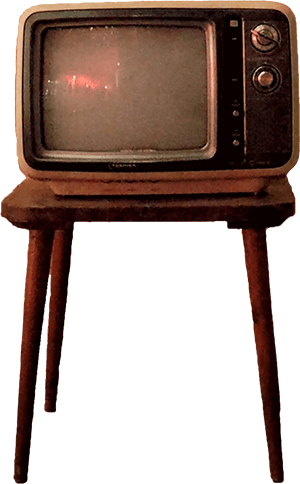 Ideation, storytelling, blah blah blah ...


... I come up with ideas, then bring them to life in the form of watchey-listeny things
Explainer videos for clients
I make videos for corporate clients like this video advert for The English Practice in Warsaw.
I conceived the idea, wrote the script, sourced the stock footage and music, voiced the narration, then edited the piece together and delivered it.
It's structured around the PASO formula – problem, agitate, solution, outcome – making it an intuitive watch.
The client loved it and it got great engagement.
Here's one I did for construction software startup ProperGate.
It was for an accelerator programme backed by a group of railway construction companies.

No humour in this one (booo!) but rather a 60-second intro to the company's software, the problem it addresses, and the relevance to the market segment.
My AV production skillset
Other video projects
 As well as corporate stuff, I make short, irreverent videos for my own amusement and publish them on my YouTube channel.
They tend to be rough-and-ready as they're mostly created from ad-hoc, handheld footage, and are really just a chance to play around with storytelling in an audiovisual format.
(Or in the case of this video, document my unintentional habit of seeing plants to their untimely end. Sorry, plants
)
I also use these projects to hone my technical skils.
For example, this video of a beach in Mexico features J-cut / L-cut edits (Premier Pro), grading (Premier Pro), and titles (AfterEffects), along with a textured soundtrack composed of field recordings, effects, and remixed audio stock (Audition).
For more of this kind of thing, check out my YouTube channel.
Podcasts & audio projects 🎙
I've conceived, recorded, edited, and published a number of episodes of my podcast, Wandering Desk, about living, working, and mucking about abroad (wherever the heck that is).
This first example showcases a monologue, a form that requires the host to deliver long-form flowing narrative and maintain consistently high energy levels without a co-host to bounce off.
This second example is an interview, which requires the host to build a rapport, plan and deliver the right questions, coax information out of reticent interviewees (and keep verbose ones in check), know when to stick to the question list and when to run with digressions, and so on.
I also produced an audiobook version of my Colombia travel guide – 47 Amazing Things to See and Do in Colombia.
Here's an editing room-floor offcut of me grappling with a tricky turn of phrase.
I've guested on other people's podcasts and radio shows.
Here I am being interviewed about my book Dancing Feat on the award-winning Colombia Calling podcast.
And this is Polish radio station MCRadio of Poznań, where I was invited to talk about visiting obscure Polish towns, dancing in Colombia, and not drinking alcohol.
I've been hired to do voice work by clients on a variety of different projects, including on-line language courses, web adverts, and video explainers.
Here's an explainer I voiced for a software driver that helps make VR accessible to people with disabilities.
And here's a rather breathless promo video for Polish-based online learning company Funmedia.
(They needed me to fit in the whole text in 30-seconds flat.)
 And here's an advert for production house Quetzal Studios.
The script was written by the studio and I edited and proofread it as well as providing the voice.
It follows the typical style of setting up the problem – text is boring (though as an author and copywriter, I can't say I fully agree
) – the revealing their own product / service as the solution.  
I've got portfolios coming out of my acoustic cranial side-organs! Here are some more..
Six books including the bestselling travelogue Dancing Feat: One Man's Mission to Dance Like a Colombian
Numerous articles published in print media, plus various blog posts, both on my own site and those of others
I create a whole range of marketing output to help companies sell their products and services